This past Saturday we had the opportunity to go to dinner and our favorite comedy club for my friend Monica's birthday. We had so much fun! We first went to Kincaid's, an amazing burger joint that is very famous in Ft Worth. We had a total blast!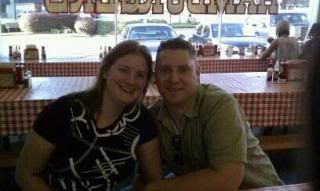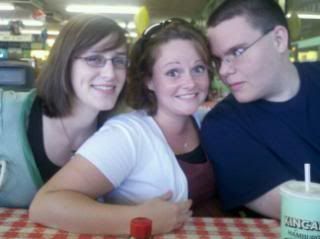 Monica and her Brother Christopher and cousin Abby
Then after dinner we got to go see four day weekend, the best improv comedy club. Its in Fort Worth if you haven't seen it, you need to go. HILARIOUS!